[smartslider3 slider=3]
Our Vision
Speech therapy is led by Cambodians and available to all who need it in Cambodia.
Our Mission
To establish speech therapy university courses and jobs for Cambodians, raise awareness, and influence government policy.
Our Values
Localisation, Collaboration, Integrity, Learning, Learning, Quality, Respect, Transparency
Latest News
About Speech Therapy
Speech therapy supports children and adults who have difficulties communicating, as well as eating and drinking. Communication difficulties can occur without reason, or be the result of injury to the brain, face and/or neck, or as part of a disability, such as autism or cerebral palsy. Speech therapy can help people with these difficulties to attend school, find work and interact with their families and communities.
We are upskilling teachers and health workers who already work with children with communication difficulties and we are creating a university course to train Cambodian people to be speech therapists, using techniques and approaches that work in Cambodia. Find out more about what we are doing
*We use the social model of disability as our framework for thinking about disability. Find out more
100 Cambodian university qualified speech therapists are integrated into Cambodia's public sector by 2030.

― Our Exit Strategy
Meet The Team
Executive Director
Chenda NET
Program Manager
Ruth Bryce
Admin and HR Manager
Samnang PHOK
Finance Manager
Veasna AM
Communication/Social Media Coordinator
Borom RY
Project Manager
Chantrea Brak
Occupational Therapist
Louise MASON
Senior Project Manager
Sokmeas UY
Speech Therapy, Early Childhood Technical Advisor
Danielle VELLUCCI
Testimonials
"Many people, children and adults, in need of speech therapy are underserved in Cambodia. These people are often left to struggle with communication barriers which greatly affect their confidence and sense of social belonging. Providing speech therapy is not only a medical remedy but also a social one."–H.E Chea Serey, Director General, National Bank of Cambodia
There are law firms and there is The City Lawyers. They might not be the biggest law firm here in Seattle, but they are the best for sure. No matter what legal issues I have thrown at 'em, they have dealt with them in the best way possible.
I have been through eight divorces so far, and whenever I get married I make sure to book an appointment with The City Lawyers as statistics tell me I might need them. While they can't help me figuring out what is going wrong with my marriages, they sure know how to handle the settlements. I recommend TCL to all my friends.
Join Amazing Volunteers
The great work of the hundreds of volunteers we've had has helped us accomplish so much already. Won't you join us?
Are you a speech therapy professional or student who likes to volunteer with us?
Donate Now
By donating today, you are taking action to help grow speech therapy in Cambodia and bring therapy to children in need and their families.
Frequently Asked Questions
What is Speech Therapy?
Speech Therapy is a profession that supports children and adults with problems communicating and swallowing. It is an allied health profession, and is often grouped with physiotherapy and occupational therapy.
Communication and Swallowing difficulties can occur due to problems from birth, such as cerebral palsy or autism, or be the result of an accident or injury, such as a stroke or brain injury.
People with communication difficulties can be excluded from society, have trouble at school and find it hard to make relationships and find work.
Speech therapist are trained to assess, diagnose and treat people with communication and swallowing difficulties so they succeed in their education, work and relationships and be an active member or their family.
Speech Therapists have specialist knowledge in the areas of head and neck anatomy, linguistics, disability, hearing etc.
What is the need?
OIC Cambodia estimates that over 600 000 people in Cambodia need the support of a speech therapist.
However, currently there are no Cambodian university-trained speech therapists to address this problem, even though there are many Cambodian physiotherapists.
For people with swallowing problems who cannot see a speech therapist, this can mean they are at risk of choking or becoming malnutritioned, which can lead to death.
For people with communication difficulties who do not get the support of a speech therapist, it can result in lifelong learning difficulties, poor educational outcomes and limited work opportunities.
Who do speech therapists help?
Speech therapists help a range of people with a range of difficulties, which include:
Babies who have feeding problems due to a cleft palate, tongue tie or cerebral palsy;
Children who have difficulty saying sounds correctly (speech disorder);
Children who have difficulty saying sentences, thinking of words or putting word in the correct order (language impairment);
Children who have autism and have problems understanding and interacting with other people;
People who do not talk at all and use other ways to communicate;
Children with hearing difficulties;
Children with other disabilities such as Down Syndrome;
Adults who have had a stroke or brain injury and lose their ability to communicate.
Does OIC provide speech therapy?
We do not directly provide speech therapy services. Rather, we are establishing speech therapy as a profession in Cambodia to ensure there are Cambodian speech therapists within the country that can offer comprehensive and sustainable speech therapy services.
Currently, we are focusing on a training program for teachers, health professionals and government officials. Educating teachers will better integrate students with communication and swallowing disabilities into their classrooms. Educating health professionals will help people with communication and swallowing disabilities be more accurately diagnosed and treated. Educating government officials will strengthen the political will to provide speech therapy services across the country.
What's the relationship between OIC and Happy Kids Clinic?
Happy Kids Clinic was started by the team behind OIC Cambodia. The clinic would raise awareness in Cambodia about communication difficulties, and provide therapy to children so that they could go to school and participate fully in society.
The clinic also allows OIC to train local Cambodians in therapy skills that otherwise didn't exist.
As importantly, a percentage of the profits generated by the clinic go towards the charitable work that OIC is doing.
Fund Balance
In additional to producing a quarterly fund balance report, OIC Cambodia encourages all organizations to be more transparent with their organization and staff policies, and information on their sources of funding together with expenditure.
USD 10,000
Fund Donor
USD 678
Fund Raising
USD 821
Expense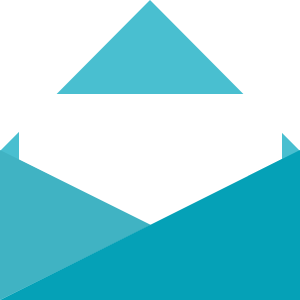 Enroll for our FREE updates
We'll send you a periodic update.
Don't worry, it's not the least bit annoying.
Contact Us
CONTACT DETAILS
House #35B, Street 26BT, Sangkat Boeung Tumpun II, Khan Mean Chey, Phnom Penh, Cambodia.
Tel: +855 12 405 195
E-mail: hello@oiccambodia.org
CONNECT WITH US
LET'S GET IN TOUCH
Donate Now
By donating today, you are taking action to help grow speech therapy in Cambodia and bring therapy to children in need and their families.